The evaluation toolkit is founded on a model that represents
the dimensions and net benefits to be assessed
in the health information system.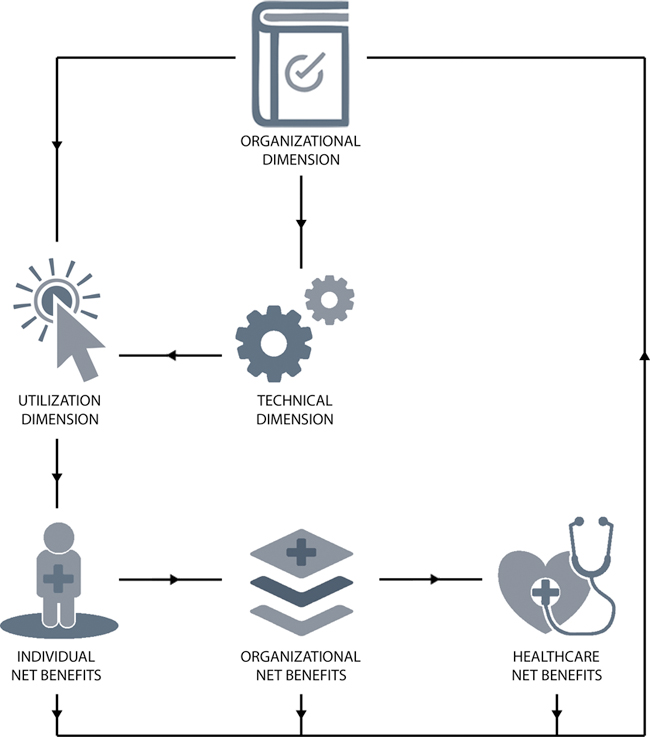 Organizational
Dimension

Context in which the system exists and business determinants of its development and use

Technical
Dimension

Technical choices to meet business requirements and provide optimum use

Utilization
Dimension

Use of the system to address the purposes for which it was developed and implemented

Individual
Net Benefits

Benefits for healthcare professionals

Organizational
Net Benefits

Benefits for healthcare organizations

Healthcare
Net Benefits

Benefits for patients and
healthcare systems
The model recognizes interrelationships between dimensions and net benefits:
The organizational dimension determines the technical and utilization dimensions.
The utilization dimension is determined by the organizational and technical dimensions.
Organizational net benefits are dependent on those realized on an individual basis and lead to net benefits at the healthcare system level.
Net benefits are understood to influence the organizational dimension.